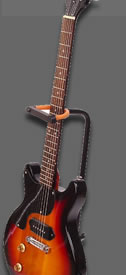 "John Durbin has been teaching our four children music lessons since 1996.  At various times, our children have taken piano, drums, voice, guitar and banjo lessons from John all with great results.  John is a wonderful teacher who is patient, recognizes the strength of his students and builds on them.  He has truly brought out the best from our children and has always encouraged them to pursue their areas of interest.  They are all better musicians for it and we are grateful to have had him as a teacher."

-  L.P. Vanier

  Palos Verdes, CA

"John Durbin has been my daughter's piano teacher for over 7 years and has done a wonderful job in his teaching ability to maintain her interest in music.  His musical ability is multi-faceted and his command of all the instruments he teaches is amazing.  He has done such good work with her that I started taking guitar lessons from him over 4 years ago.  John has always been impeccable in his timeliness and his attention to detail has been beyond reproach.  I would not hesitate to recommend him and anyone who has the pleasure of knowing him or being taught by him will always have many advantages of his talent."

-  R. Faries, M.D.

  Rolling Hills Estates, CA

"John Durbin is a highly skilled, technical instructor.  He has taught guitar, bass, drums, piano, reeds and voice to a variety of people over the years.  The age ranges of his students have been from 5 to 65.  Some of his students have been with him for over 10 years.  John has excellent people skills, is well liked, professional and very dependable."

-  Jim Foote

  Owner - Music Works

  Redondo Beach, CA

"I have personally known John Durbin for many years.  He is a tremendous music instructor and musician.  He is good with both kids and adults.   I would highly recommend him to anyone."

-  Rick Izumi

  VP & CFO - KG Saxophones, LLC

  Torrance, CA